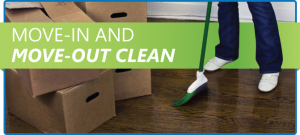 Move In, Move Out Cleaning Portland
If you're moving out of one place and into another this Spring, you may have forgotten a very vital part of the moving process: move out cleaning! Packing and unpacking all of your belongings can be a stressful and time consuming process so why not have some help when it comes to the things you need to accomplish before settling into your new abode? Mess Maid Right NW offers Move In & Move Out  Portland Services to make your move easier than it may have been otherwise. Our pro's really help speed up the process of turning over your home or apartment. 
 We will clean your home (new or old) from top to bottom so that it sparkles like new by the time you leave. Every room in your house will be cleaner than you ever thought possible and what's more is our friendly staff will do it with a smile on their faces! We complete a full Move-In or Move-Out Cleaning when we come to your home and we guarantee you won't be disappointed.
Mess Maid Right NW has been serving the greater Portland area since 2010 and our cleaning services have a full service guarantee. If your old landlord is not satisfied with the move-out cleaning we complete, or if you think your new home could have been cleaned better, please let us know. We appreciate the business of all of our customers and we pride ourselves on satisfying them.
If you are interested in hiring Mess Maid Right NW for Move In or Move Out Cleaning Portland Services please contact us today! We would be happy to answer any questions you may have about pricing or anything else you may be concerned about. Can't wait and you want to Forget The Mess & Relieve the Stress? Book Cleaning Now!